Looking to work with a well-established SEO Ad Agency?
Inda SEO is hiring immediately for all opening job positions in Gujarat and Punjab.
Apply Now
A digital marketing company that claims to help you rank high on Google Search needs to rank high on the search engine ranking page (SERP) itself. If the marketing company is not ranked #1, chances are that they can't do the same for you.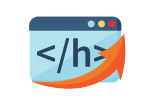 SEO requires in depth knowledge about Google's search engine algorithms, a thorough understanding of the company's requirements, knowledge about keyword applications and audience demographics. You also need to be constantly updated on these skills because the digital world is rapidly evolving, and Google's algorithms keep changing.
Online strategies also include PPC advertising to drive more revenue, social media marketing to connect with the audience on a deeper level and build brand-consumer relationships, understanding how to increase click-through rates through quality content and climb to the top spot. Through all these online strategies, SEO tactics is the underlying thread to ensure high ROI.

If all this sounds overwhelming, simply contact expert professionals who can do the needful for you. Inda SEO is a top-rated, results-driven SEO company based in Punjab that employs strategic online strategies to increase your brand's visibility and drive traffic to your website.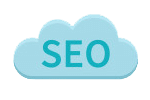 Search Engine Optimization
 It is crucial to have a functional, well-designed and informative website to capture your target audience's attention. But, this means nothing without the traffic to visit your website in the first place.
Website Design
Every website should have a goal to drive leads, deeper engagement and sales. Even though your want your website to look pleasing to visitors, it needs to do more than look appealing.
Search Engine Marketing
A well-planned social media strategy is critical for business success in today's world. At Inda SEO Punjab, we are experts in Social Media Marketing across all social channels.
Contact us to build a platform that takes your online presence ahead of your competitors and ensures you stay on top.
Headquarters:
1986/1 Shiv Mandir Street,
Shivpuri Ludhiana, Punjab
Office address
A-1309 Mondeal Heights
SG Highway Service road , near Wide Angle Cinema, Ramdev Nagar,
Ahmedabad, Gujarat 380015